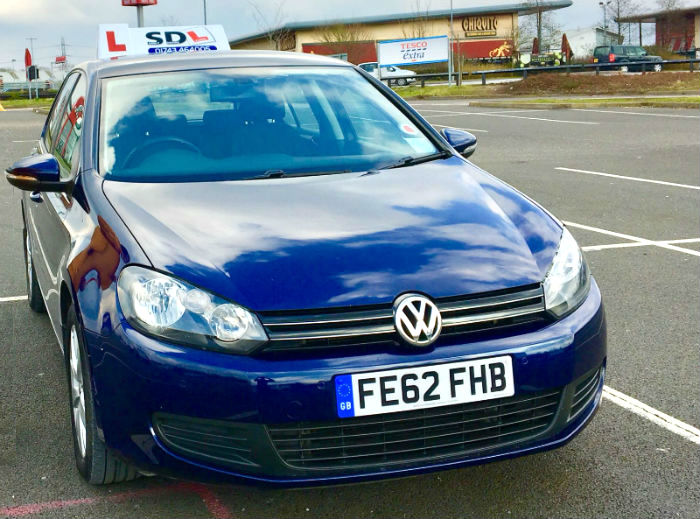 As one of the leading driving instructors in Shropshire, I have helped a number of clients based in Bayston Hill to find, refine and rediscover their love of driving.
Whether you are just starting out or are already an experienced driver looking for a refresher course, I can help train drivers of all abilities and confidence levels on a range of different courses.
Tailoring my tuition around your specific needs or circumstances, I am a calm, patient and friendly tutor who has helped hundreds of Shropshire-based learners get to grips with the road.
About Me
With more than thirty years' worth of experience to my name, it's safe to say that, if you're looking for a specialist driving instructor in Bayston Hill, I'm the person to call.
Thanks to my extensive knowledge of the road, my average first-time pass rate currently stands at 94% – and I'd like to now add you to that number.
I have also driven more than 400,000 miles with my students and taught nearly 37,000 lessons, demonstrating my immense passion for teaching people to be more confident while out on the road.
Why Choose Me
Learning to drive can be a daunting prospect so it's important to work with an instructor you can trust.
As a highly-experienced driving instructor myself, I can appreciate this better than most. And it is for this reason that I always adopt a nurturing, calm and patient demeanour during any driving lessons I conduct in Bayston Hill.
Listed below are a few of the key benefits you can expect from choosing me as your driving instructor:
Flexible Lesson Times
Calm & Patient Teaching
Local Expertise
Excellent First-Time Pass Rate
Range of Driving Courses – Intensive Courses & Refresher Courses
Three Decades' Worth of Experience
To find out more about taking driving lessons with me, or to ask me any questions or queries you might have, simply give me a call today on 01743 464005.
My Reviews
You don't have to just take my word for it. Over the years, I have received hundreds of glowing testimonials for my driving lessons in Bayston Hill and beyond:
"I really enjoyed learning to drive with Simply Driving Lessons.  Paul always turned up on time. The car he taught me to drive in was really comfortable, clean and easy to drive. Paul explained all manoeuvres and rules of the road clearly. He was a great instructor who gave me confidence and encouragement.  Once Paul felt I was a good driver he told me to book my driving test.  I was so happy when I passed first time.
After passing my test I booked a motorway lesson with Paul. This was really useful and added to my confidence – now I am happy to drive anywhere!

I couldn't have wished for a better instructor – and would recommend Simply Driving Lessons to anyone wanting to learn.

PS Paul you have quality bant!! Emily ★★★★★
FAQs
Do you teach using a manual or automatic car?
All of my vehicles have a manual gearbox, so I only teach manual here at Simply Driving Lessons.
How many hours' worth of lessons will I need to pass?
Learner drivers typically need between 40 and 60 hours' worth of driving experience to pass their test, on average. However, this can vary significantly from driver to driver and can depend on a variety of factors.
How long does each lesson last?
I recommend that each lesson should last 1.5 hours. This is because, generally speaking, two hour lessons are too long whereas one hour lessons are too short.