Simply Driving Lessons offers some of the most effective intensive driving courses Shrewsbury has to offer. Designed to provide you with fast and effective lessons to improve your driving skills and build your confidence on the road, our lessons put you in the best possible position to pass your test as soon as possible. We offer intensive lessons in blocks of 30 or 40 hours tuition. For more information please don't hesitate to contact us today by calling 01743 464005 or Text 07831 523536.
Intensive Driving Lessons Shrewsbury Prices:
30 Hour Course – £840.00
40 Hour Course – £1100.00
---
The Department for Transport (DfT) states: You can choose to have intensive driving lessons at any stage of your driving learning experience. Whether you are a complete beginner or you've just failed a test and think you would benefit for a refresher course, intensive learning could be perfect for you to help you pass your test quickly without compromising on a thorough learning experience. We offer intensive driving courses in Shrewsbury that are designed to fit around your skills, knowledge and experience.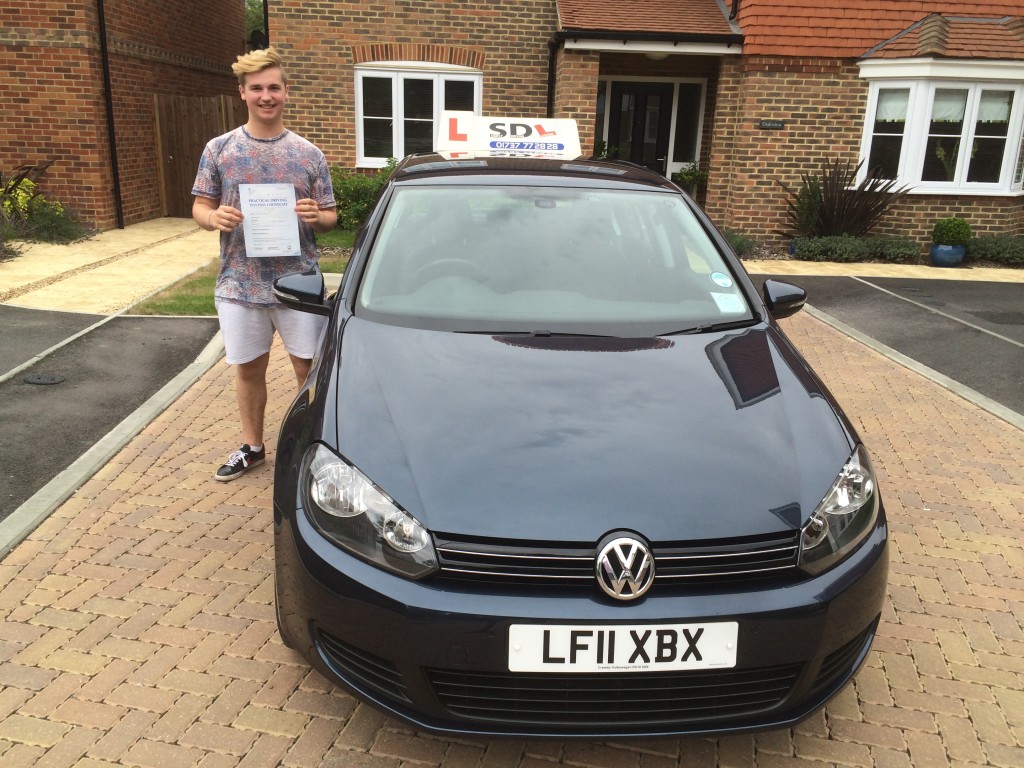 Only 21% of driving tests result in a first time pass. The majority of tests are repeat examinations.
At Simply Driving Lessons, our average of first-time passes is 94%! This is because we take the time required to ensure our students are ready to pass their test with flying colours. We'll give you clear feedback about your ability and readiness for a driving test so you can book your test with confidence. This way you'll save money by being prepared the first time and be confident to drive on the road independently.
---
Book a Test Lesson Before You Start Your Intensive Driving Course!
---
Flexible intensive driving lessons
We understand that lifestyles vary, so we like to be able to offer you complete flexibility with your lessons. You will effectively get a full week of tuition, but remember that it does not need to be taken all in the same week if your schedule doesn't allow. The plan would then be to take a driving test as soon as possible after your intensive lessons are over so that you feel most prepared.
Our past students have found that it's beneficial to have an average day that consists of two hours driving in the morning, two hours in the afternoon, and perhaps another two hours at the evening during Shrewsbury rush hour to get you used to driving during busier times. As part of your learning at a faster rate, we'll take you through a mock driving test to make sure that you feel completely confident in what you have learned, so you can go into your test feeling prepared.
Here are some questions that we are often asked:
Do I need to have passed my theory test to take intensive lessons?
These days you need to have passed your Theory Test before you can take your driving test, so we recommend taking your theory test before you begin with your intensive driving lessons. If you are thinking of taking your theory test in the near future, visit our Online Theory Test where you can test yourself against known questions that may come up on the day.
The Shrewsbury driving test center we would use once you have completed your driving lessons is Shrewsbury Test Center, as this is the area you will be driving around. Our instructors know this area very well, having taught lessons here for over 30 years.
How many lessons do I need before I pass?
Every learner driver is different and requires different learning techniques and amounts of time behind the wheel before they are ready to take a test. We will talk you through the different options available during your first lesson with us so you will be in a good place to make a decision that's right for you. If you are looking to pass as soon as possible, our intensive driving lessons could the best option for you to build up your knowledge and driving skills quickly.
I decided to take an intensive course because I wanted to pass my driving test as soon as possible. Paul was a brilliant teacher and helped me learn everything in a way that was good for me. I did 10 hours of lessons leading up to a week where I did a 30 hour intensive course. I really enjoyed learning to drive and Paul is really friendly and puts you at ease straight away. I would recommend him to anyone that wanted to learn to drive. I was really happy when I passed my driving test first time, thank you, Paul! Megan Birdseye ★★★★★
Paul has been spot on the whole way through my intensive driving experience of learning to drive, right up to the point where I left the test center to take my test. He was always patient if I could not do something or if I did not understand something, he guided me through the whole process of driving step by step until he was 100% sure I had taken it in. I feel this was a big help in me achieving only 1 minor fault on my test. His style of teaching for me, worked very well indeed as I'd been with previous teachers who's style of teaching I couldn't seem to gel with. I would highly recommend learning to drive with Paul, it was an enjoyable but highly educational experience & now I have a driving licence! Thank you. Chris R ★★★★★
Contact us
If you're interested in booking intensive driving lessons in Shrewsbury, please get in touch with Simply Driving Lessons today. Call us on 01743 464005 or Text us on 07831 523536.