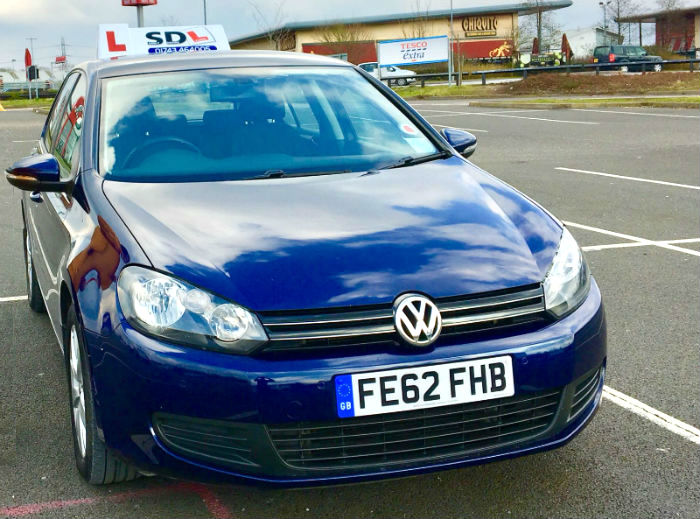 Do you hold a driving licence but haven't driven for a while, leaving you feeling less confident on the road? If so, Simply Driving Lessons is the driving instructor for you. Whether you're young or old, passed your test six months or six years ago, all of the refresher courses we offer are specifically targeted at individuals who already have a driving licence but feel the need to relearn the principles of driving in the UK. It's an effective way to rebuild your confidence behind the wheel so you can get back into driving comfortably. 
Could you benefit from refresher lessons?
At Simply Driving Lessons, we offer refresher driving courses to cover a wide range of driving situations. If you're feeling nervous at the thought of getting behind the wheel, refresher lessons could really help you to regain your driving confidence. 
Become a more assertive driver
If you're feeling apprehensive about the prospect of being back on the road, you're certainly not alone. Traffic congestion, large trucks and nippy bicycles, short tempers and road rage… it really is no wonder that so many drivers feel anxious about driving. And what about international drivers who are new to the UK? Our refresher driving lessons encourage you to read the road calmly, allowing you to think ahead and navigate any traffic situation with confidence. In next to no time, you will be a more self-assured driver who enjoys the journey as much as reaching the destination.
Refresh your driving skills after a break
You may have passed your driving test some years back and haven't driven much since then. In these instances, it's unsurprising that you might lack the confidence to get back behind the wheel without a refresher first. Perhaps you had a bad driving experience or were involved in an accident, or maybe you switched to a remote job and driving wasn't a necessity at the time. Whatever the reason for your driving abstinence, a few refresher lessons is usually all it takes to recover your feel for the clutch, your ability to judge speed and distance, and regain your own sense of timing. It's not quite like riding a bike, but with a bit of practice, all the road skills you used to take for granted are bound to come flooding back, putting you in a great position to get back to driving regularly once more. 
Eliminate bad habits and become a better driver
Over the years, you may have changed your car and your driving habits, perhaps picking up some unwise behaviours along the way. Maybe you hate driving at night or avoid motorway driving because you don't feel confident, or maybe you've had a recent speeding ticket. Refresher driving lessons can help put you back on the straight and narrow without any hang-ups or bad habits, so you can be sure you're following the rules of the road properly. What's more, you will learn how to get the best out of your car, how to maximise your fuel consumption and reduce wear and tear on the vehicle. You will become a skilled driver, a savvy car owner and a more responsible consumer, all through practical refresher tuition. 
Book a refresher course today
Whether you are a nervous driver looking to rebuild your road confidence, or a competent driver wishing to develop your driving skills even further, our refresher courses at Simply Driving Lessons in Shrewsbury are tailored around your needs and circumstances. Together we will work on the areas that you feel least confident in to help you become a self-assured road user.
For more information about refresher driving courses, to discuss your particular challenges or to enquire about booking a course of lessons, please contact us on 01743 464005.
Refresher driving course FAQs
Who are refresher driving courses for?
People take refresher driving lessons for many different reasons. It may be that you're a new driver or simply haven't driven for a long time, or you may have had a bad driving experience in the past that put you off driving. Alternatively, you might be new to the UK and want to build some experience driving on the left. Whatever your reason for lacking confidence behind the wheel, professional refresher driving lessons are the best way to rebuild your skills. Our instructors have extensive experience in helping students rebuild their driving skills, no matter how long it's been.
Are there other benefits for taking a refresher course?
Yes! Our refresher students tell us that they feel more confident behind the wheel whilst understanding how to drive carefully and safely. Bad habits can build up over time, without you even realising, and a refresher course is a great opportunity to refresh your knowledge of the Highway Code so you can stay safe and prevent road accidents. Additionally, getting a better understanding of driving from professional tuition can help you to avoid wear and tear on your car and become a more responsible consumer.
What will I learn on the course?
That's entirely up to you, since our refresher courses are personalised to you. Whether you have a specific aspect of driving that you don't feel confident about and want to improve, or you just need to go over the fundamentals again, our refresher driving lessons will be tailored around you and your requirements. Why not give us a call to discuss your driving concerns and together we will create an effective plan of action to make you feel more confident behind the wheel.
Contact us
If you'd like to find out more about our range of refresher courses in Shrewsbury, please get in contact with Simply Driving Lessons today. Call or send a text to 07831 523536 or call 01743 464005 to arrange a course or lessons to meet your needs.